No better time to become a lifetime member!

View 369 Views
As a graduate, this is your last chance to become a member of ESCP Alumni for life at a preferential rate. As of January 1, 2023, the price of the membership will increase to €1,600!
Dear Alumni,
Since 2020, you have the choice to pay for an annual membership or to get a lifetime membership and benefit from all ESCP Alumni services throughout your life!
From January 1, 2023, the cost of this lifetime membership will increase to a single price of €1,600 for all graduates.
You therefore have until December 31, 2022 to become a lifetime member at the current preferential rates.
Don't miss this opportunity and join us to take advantage of all the Association's services at any stage of your life!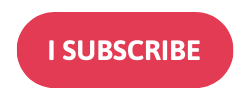 ---
I like