Why join ESCP Alumni for life?
Why becoming a member of ESCP Alumni?
You belong to the community of future leaders, opinion formers, change makers and creative minds who are shaping the society of tomorrow.
As ESCP graduates, you belong to a large, diverse and supportive community gathering 80,000 contacts.
The Official ESCP Community of ESCP graduates and students, the essential Network for your success!
Around the world, ESCP Alumni allows its members to be supported to boost their careers and develop their network. Europe and the world are your playground.


Your Community for Life !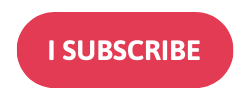 Becoming a member of ESCP Alumni :
is to be proud of our community and to commit at to further develop the power and sustainability of ESCP.

is also supporting the daily action of the 700 delegates and experts who run the ESCP Network, coordinate 200 professional groups, promotions, geographic, social and organise 250 events per year in more than 150 countries!
A whole team is at your disposal today and for the rest of your life
in order to lead you in every steps of your professional life,
to empower you to reach the career of your dreams!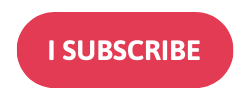 ESCP Alumni is :
11 full-time employees at your service and 700+ volunteers

80.000 ESCP Contacts directly reachable through the online ESCP ALUMNI DIRECTORY
PROFESSIONAL DEVELOPMENT
INDIVIDUAL COACHING
2 individual interviews per year with a certified coach for a personalised follow-up on your professional project

Coaching interviews for international mobility

Personalised interviews for the optimisation of your resume and your LinkedIn profile
MASTERCLASS & WORKSHOPS
120+ web conferences and trainings with experts to support you in your professional project and to build and develop your network (interviews preparation, job search tools optimisation, LinkedIn profile, etc.)

50 thematics to acquire new skills, clarify your career path and open up new perspectives
JOB BOARDS
30.000 job offers on WATs4U & GoinGlobal
NETWORKING
170+ events of online (speed) networking to create, develop and optimise your network (Alumnight, Webconf', L'Instant CEO, conference by topic groups, etc)

150+ events in person to create your network by meeting alumni in a casual and friendly way (Alumnight, Garden Party, Alumni of the Year, General Assembly, Prom Anniversary, etc)

170 professional, cultural, business, regional (France) and international groups organising online and and international groups organising online and
Prices at a glance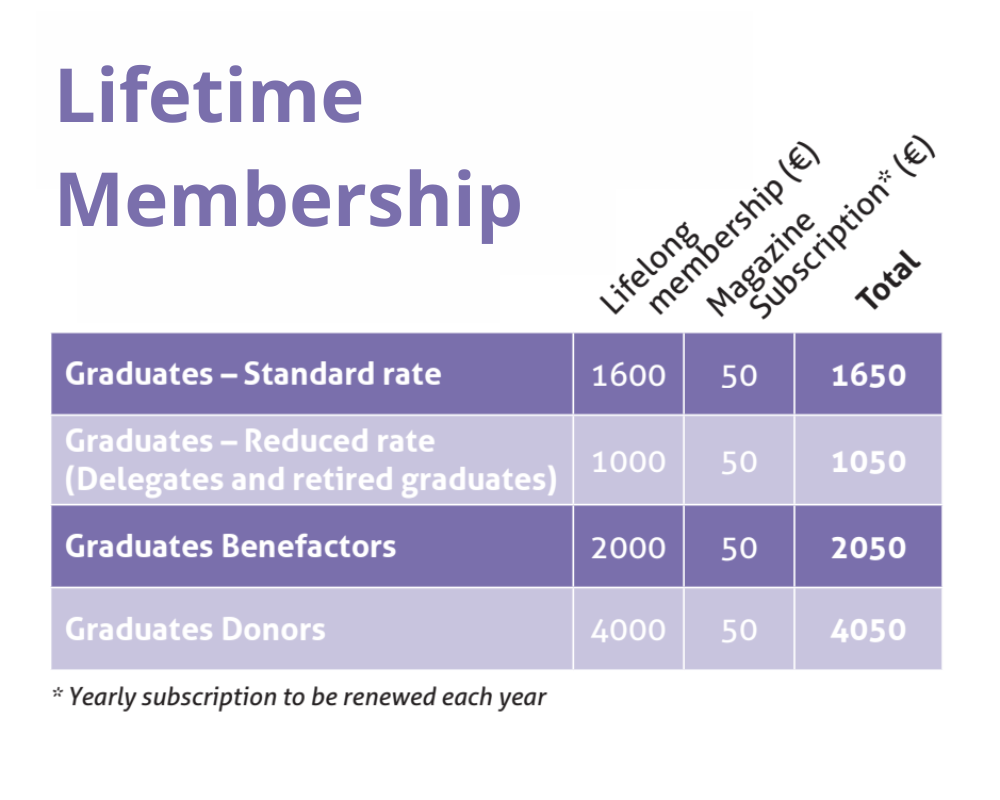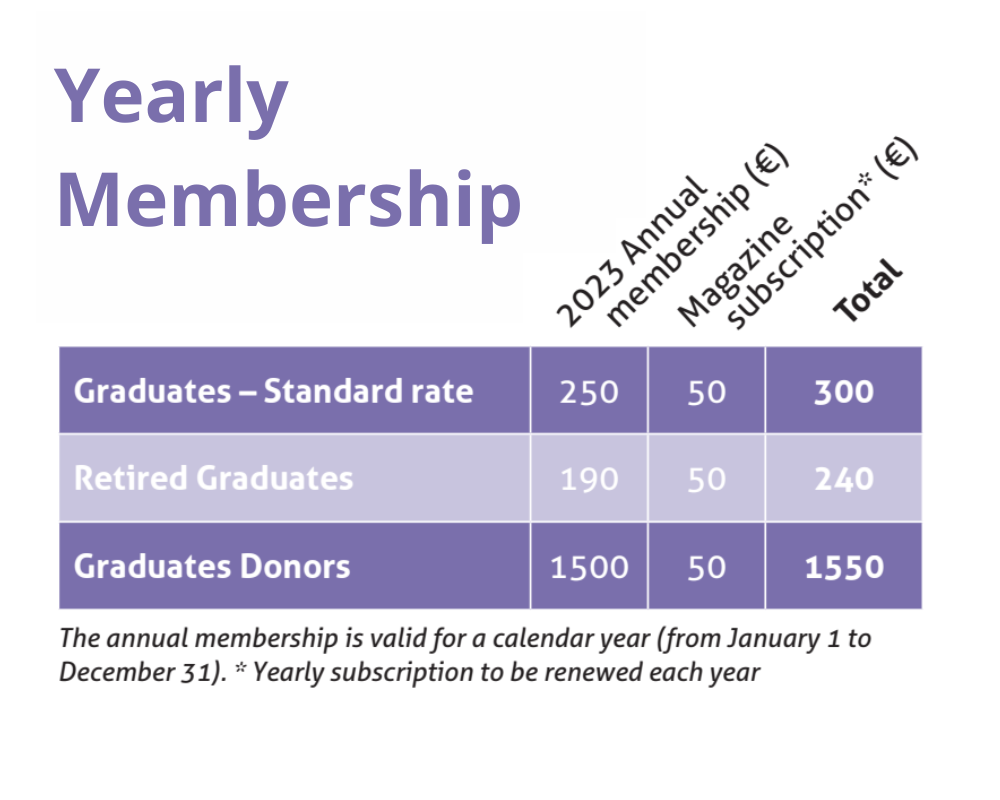 People facing financial difficulties (i.e. seeking employment)
may request a 50% discount on their annual membership (on proof).