Join ESCP Alumni, the official ESCP Community !
By joining ESCP, you joined a prestigious international institution and a community of future leaders, opinion formers, change makers and creative minds who are shaping the society of tomorrow.
You also joined a great, diverse and united community of more than 70,000 contacts around the world.
The Official ESCP Community of ESCP graduates and students, the essential Network for your success
All over the world, ESCP Alumni allows you to be accompanied professionally, to boost your career and to develop your network. Europe and the world become your playground.
Becoming a life member of ESCP Alumni:
Shows our belonging to the ESCP community and our solidarity with everyone.
Also means supporting the daily action of the 700 delegates and experts who animate the ESCP Network and coordinate nearly 200 professional groups, promotions, geographical, social and who organise 250 events per year in more than 150 countries!

We are here to:
Accompany you from your first steps on campus
Help and guide you in the choice of your sector
Develop and optimize your network
Facilitate your search for internships and first job
Give you all the keys to succeed in your interviews
Join ESCP Alumni, your official ESCP Community, now and for life!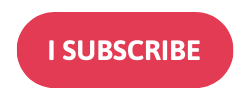 Discover all our services designed for students, in this short video:




By becoming a life member, you benefit from all the services of ESCP ALUMNI:
11 full-time employees at your service and 700+ volunteers
1 mentor dedicated to your integration and who will guide you in your career choices
70,000 ESCP Contacts directly reachable through the online ESCP ALUMNI DIRECTORY
PROFESSIONAL DEVELOPMENT
MASTERCLASS & WORKSHOPS
120+ webconferences and trainings with experts to guide you through every steps, from definition to construction, to achieve your professional project and to build and develop your network (interviews preparation, job search tools optimisation, LinkedIn profile, etc.)
50 thematics to acquire new skills, clarify your career path and open up new perspectives
Interview trainings in real conditions / Bootcamps on 5 key sectors : Finance, Tech, Marketing, Consulting, Sustainability
JOB BOARDS
30.000 job offers on WATs4U and GoinGlobal
NETWORKING
EVENTS & INSPIRING MEETINGS
170+ events of online (speed) networking to create, develop and optimise your network (Alumnight, Webconf', L?Instant CEO, conference by topic groups, etc)
150+ events in person to create your network by meeting alumni in a casual and friendly way (Alumnight, Garden Party, Alumni of the Year, General Assembly, Prom Anniversary, etc)
170 professional, cultural, business, regional (France) and international groups organising online and face-to-face events
Online meetings with young graduates to get the answers to all your questions (Ask me Anything)
NEWS of ESCP Community
Free online access to the ESCP Alumni magazine (published quarterly), throughout the duration of your studies
Join us on LinkedIn to follow the latest news from your community and discover its inspiring talents