We are very pleased to welcome you to ESCP Alumni,
the official ESCP Community!
You belong to the community of future leaders, opinion formers, change makers and creative minds who are shaping the society of tomorrow.
Our mission is to make ESCP shine in the world, to connect you and to federate around our common values.
ESCP is ESCP Business School but it is also ESCP Alumni, the escp alumni network, the network essential to the success of your career.
From 2020, you can choose a lifelong membership ESCP Alumni !
With ESCP All Inclusive, pay once and for all and benefit from our new services forever.
Your Community for Life !

Preferential Rates
untill

dec

. 31

st

of

2022
the lifetime ESCP Alumni membership
will increase to the price of

1,600 €
for all graduates from January 1st, 2023
Preferential Rates for Students
1,200€
To join, several possibilities :
In any case, you can contribute:
Online, with your login and password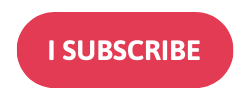 By mail, by filling in and sending back the membership form to the following address:
ESCP Alumni,
6-8 avenue de la Porte de Champerret,
75017 Paris - France
By phone and credit card, by calling at + 33 (0)1 43 57 55 25
NB : An annual membership is valid from January 1 to December 31 of the current year.
You always have the option to contribute annually.
The annual membership fee is valid from January 1st to December 31st of the current year.