Learn how to pitch in 3 minutes to improve the impact of your verbal and non-verbal communication.

This webinar is for you if you want to :
- Make the difference and convince a hunter, recruiter or member of your network with an impactful, targeted presentation.
- Communicate your professional project effectively
Program :
- Content and methodology, including pitch structure
- Case studies
Register now and we'll send you login details.
Tuesday 30th January 2024

12:30 PM - 02:00 PM
(GMT +1)
The event is organized online
10 € Yearly contributing graduates


20 € Non-contributing graduates
Non-contributing Executive Student
Non-ESCP


Free Contributing young graduates
Lifelong contributors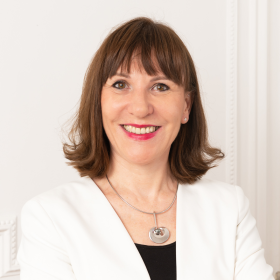 Laurence MENARD-ZANTMAN (ESCP, 1987)