The ESCP community is characterised by its size, with increasing international travel, expatriation, students and graduates of various nationalities ...

This is why, you can find articles writen in French and in English in every issue. To be able to read it at anytime your magazine is available upon publication, wherever you are, on this website!

You can easily look through the current issue but also all the archived issues. If you want to know more about the editions please contact Linda WAKAM.


To benefit from the ESCP Magazine, you must be a member or subscribe to the magazine. To have more information please contact Murielle MAZZETTI.


. On the occasion of the survey "What is ESCP?", we offer you access to the latest issue of the magazine which reviews the results of this study in its Focus column.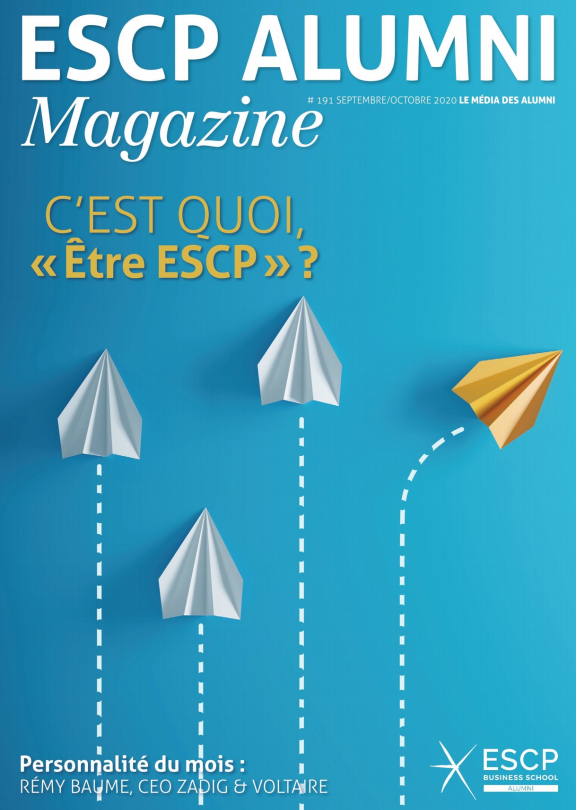 ESCP Alumni Magazine n° 191 - Septembre/Octobre 2020
C'est quoi "être ESCP" ?
Personnalité de mois :
Rémy Baume (2000), CEO de Zadig et Voltaire
Echos du réseau :
Le groupe Santé "hors des murs"
Campus :
A brand new program : the global executive PH.D