NYC ALUMNI - Christmas Dinner - 8th december 2022 @7:30pm
** LAST REMINDER** - almost sold out - Join us, some tickets left!
Dear Alumni,


This is a great opportunity to get to know each other or to see your classmates again on December 8th and continue to create connections within the network. The new team of NYC Delegates is organizing this new event for you and will be happy to meet you, don't miss it! 😋
Here are the details:
What: Dinner
Time: 7:30 pm -11pm
Where: Bistro Vendôme ( Iconic French restaurant in Upper East Side, owned by Chef Pascal, Maitre Cuisinier de France) -

East side (405 East 58th, NY, 10022)

,
Price: $67.00 per person + beverage + tax (8.875%) + service (20%) = $85. Wine NOT included.
Menu choice: Click on the picture below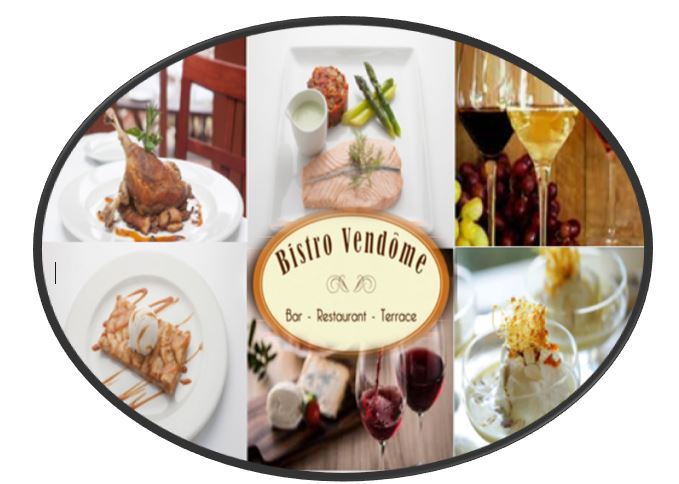 Registration with prepayment ($85): Click here
Sales ticket period: Nov 8th to Dec 6th

RSVP before 29 November 2022
Capacity: 45 max. Spouses are welcome.-

First come, first served!
Cancellation: no later than 48 hours before the event (50% cancellation fees)
Please let us know by Friday, December 2nd if you can join us for this event - your presence would be greatly appreciated. Registration and final attendance are on a first come first served basis, so reserve your spot early to avoid disappointment. If you cannot attend, we kindly ask you to inform us on time so we can offer your place to someone else on the waitlist. Thank you very much for your reply.
We look forward to seeing you at this event.
The NYC Delegates Team
Yoanna GIZA | MIM 2014 | yoannagiza@gmail.com
David LALLEMAND | ESCP 1998 | lallemand.d@gmail.com
Marc LAMBERT | MIM 2013 | marc.e.lambert@gmail.com
Remi RIOU | MBA 2012 | remi.riou@gmail.com
Ludovic SABOT | MSM 1997 | ludosabot@gmail.com
Thursday 8th December 2022

08:00 PM - 11:00 PM
(GMT -5)
Registration deadline : 7th December
Bistro Vendôme - 405 East 58th, NY, 10022
East side (405 East 58th, NY, 10022)
10022 New York City,
United States
---
Registrations are closed
Bistro Vendôme - 405 East 58th, NY, 10022

East side (405 East 58th, NY, 10022)
10022 New York City,
United States