UK GROUP - The 10th UK Alumni & Friends Christmas
** Annual Cocktail Reception for a Merry Alumni & Friends Christmas Party **
Dear Alumni,
ESCP Europe Business School invites you to the 10th UK Alumni & Friends Christmas in London.
Wednesday 4th December, 7pm – 10pm
Venue: London Marriott Hotel County Hall, County Hall, Westminster Bridge Rd, London SE1 7PB, (map)

Room : King George V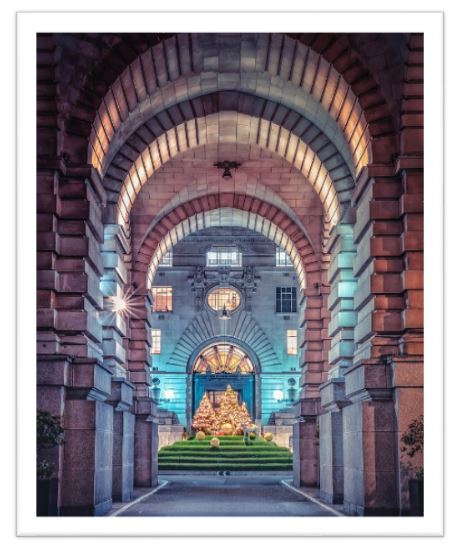 Professor Frank Bournois, Dean of ESCP Europe, Professor Simon Mercado, Director of ESCP Europe's London Campus, and Mr Christian Mouillon (77), President of the ESCP Europe Foundation, have the pleasure of inviting you to the last social event of 2019 a closing to our Bicentenary year.
What to expect?
You will enjoy a canapés cocktail supper accompanied by live acoustic music, plus the chance to reconnect with your Alumni community and make new connections.
7:00 pm: Welcome Address
7:30 pm: Cocktail and Canapés
Dress code: Business Chic / Cocktail Attire

Pre-registration is obligatory. Please click the 'Registration' button to the right using your Alumni login and password. If you have forgotten your login details, please (click here).
Places are limited to 100, so secure your place early to avoid disappointment!




Ticket sales close on Monday 2nd December 12pm.
For further information or help with registration, please contact: plebas@escpalumni.org


Solene Hoyez, London Events Manager, ESCP Europe:
Email: shoyez@escpeurope.eu
Phone: +44 (0)20 7443 8891

Patricia Lebas, International Relations & Network Development Director,
ESCP Europe Alumni Association:
Email: plebas@escpalumni.org
Phone: +44 (0)20 7443 8838
We look forward to seeing you there!
ESCP Europe London
ESCP Europe Foundation
ESCP Europe Alumni
Tickets can only be purchased online on this website. No cash.
Wednesday 4th December 2019
07:00 PM - 11:00 PM
London Marriott Hotel County Hall,
County Hall, Westminster Bridge Rd,
SE1 7PB, (see map) London
25 £ (GBP) Alumni Contributing Member
Contributing MBA


30 £ (GBP) Non-contributing Member
Non-contributing MBA


Registration deadline : 6th December
---
Registrations are closed
London Marriott Hotel County Hall,

County Hall, Westminster Bridge Rd,
SE1 7PB, (see map) London
Complément d'information (parking, Métro...) :