ESCP Europe Alumni (hereinafter "ESCP Alumni") is pleased to invite you to its 149th General Assembly which will be held on Wednesday June 9 at 7 PM (CET) by videoconference.
This year, again, we had to face many constraints, we tried to transform them into experiences and lessons. To stay as close as possible to the ESCP community, we have never ceased to adapt, adjust and innovate. Many of you remained mobilized and were present at the many remote events organized by your delegates or by the Association and to reach out to those in our community who needed it most.
Thank you, this is our greatest reward.
We look forward to seeing you again for this highlight of our Association. Finally, to make this essential institutional event a good time, even from a distance, three prestigious Alumni will be our guests of honor. Interviewed live by 3 other Alumni involved in the animation of our association, they will talk about how our society and our businesses have adapted and how to plan for the post-Covid-19 era.
Speech by ESCP Alumni Chairman Stéphane Distinguin (97)

Financial and activity report for 2020

Proclamation of the results of the elections of the Executive Board's new members

Vote on resolutions

Speech by Andreas Kaplan (EAP 02), Dean of the ESCP Business School Paris Campus

The world after the crisis: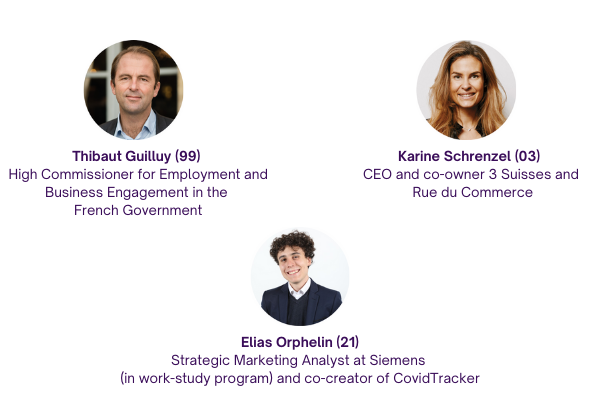 To elect the new members of the Executive Board of ESCP Alumni you can now log in
To become a contributor and be able to vote, go directly to this page
To give your power of attorney for the resolutions vote, please fill in and return us the attached document to mmazzetti@escpalumni.org

The General Assembly will be held in French
We hope lots of you come.
| | | |
| --- | --- | --- |
| | | |
Wednesday 9th June 2021

07:00 PM
(GMT +2)
The event is organized online
---
Registrations are closed